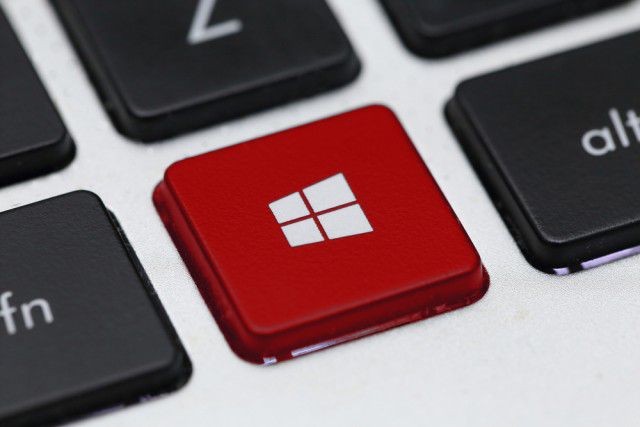 In addition to rolling out a new Windows 10 Redstone 5 build to Insiders on the Fast ring today, Microsoft has also pushed out a new Redstone 6 build (the feature update that follows the next one, and isn't set to arrive until next spring) to those on the Skip Ahead ring.
Build 18214, on the 19H1 branch, catches up with where Redstone 5 is, and gives those bleeding edge users access to the new Your Phone app for Android and iOS.
SEE ALSO:
Other general changes, improvements, and fixes in this build include:
Fixed the issue resulting in the Clock & Calendar flyout sometimes not appearing until you clicked Start or the Action Center. This same issue impacted both notifications and the taskbar jump lists appearing.
Fixed an issue that could result in an unexpected sihost.exe error when entering Safe Mode.
Fixed an issue where Timeline's scrollbar didn't work with touch.
Fixed an issue where when naming a tile folder in Start it would commit as soon as you pressed space.
Microsoft has been working on its scaling logic and you should find apps resize better now after monitor DPI changes.
Fixed an issue where the enabled/disabled state of Fast Startup would be reset to default after upgrading. After upgrading off of this build your preferred state will persist.
Fixed an issue where the Windows Security icon in the taskbar systray would become a little bit blurrier every time there was a resolution change.
Fixed an issue where the USERNAME environment variable was returning SYSTEM when queried from an un-elevated Command Prompt in recent builds.
Updated the messaging in Snipping Tool to more closely align with the commitment Microsoft made here. Microsoft is also exploring renaming its updated snipping experience – bringing together the old and new. The app update with this change hasn't flighted yet.
Known issues include:
The dark theme File Explorer payload mentioned here is on its way to Skip Ahead, but not yet there. You may see some unexpectedly light colors in these surfaces when in dark mode and/or dark on dark text.
When you upgrade to this build you'll find that the taskbar flyouts (network, volume, etc) no longer have an acrylic background.
When you use the Ease of Access Make Text bigger setting, you might see text clipping issues, or find that text is not increasing in size everywhere.
When you set up Microsoft Edge as your kiosk app and configure the start/new tab page URL from assigned access Settings, Microsoft Edge may not get launched with the configured URL. The fix for this issue should be included in the next flight.
You may see the notification count icon overlapping with the extension icon in the Microsoft Edge toolbar when an extension has unread notifications.
On Windows 10 in S Mode, launching Office in the Store may fail to launch with an error about a .dll not being designed to run on Windows. The error message is that a .dll "is either not designed to run on Windows or it contains an error. Try installing the program again…" Some people have been able to work around this by uninstalling and reinstalling Office from the Store. If that doesn't work, you can try to install a version of Office not from the Store.
When the Narrator Quickstart launches, Scan Mode may not reliably be on by default. Microsoft recommends going through the Quickstart with Scan Mode on. To verify that Scan Mode is on, press Caps Lock + Space.
When using Narrator Scan mode you may experience multiple stops for a single control. An example of this is if you have an image that is also a link.
If the Narrator key is set to just Insert and you attempt to send a Narrator command from a braille display then these commands will not function. As long as the Caps Lock key is a part of the Narrator key mapping then braille functionality will work as designed.
There is a known issue in Narrator's automatic dialog reading where the title of the dialog is being spoken more than once.
When using Narrator Scan mode Shift + Selection commands in Edge, the text does not get selected properly.
Narrator sometimes does not read combo boxes until Alt + down arrow is pressed.
For more information about Narrator new keyboard layout and other known issues, please refer to Intro to New Narrator Keyboard Layout doc (ms/RS5NarratorKeyboard).
Microsoft is investigating a potential increase in Start reliability and performance issues in this build.
Photo credit: charnsitr / Shutterstock
Source: https://betanews.com/2018/08/10/windows-10-redstone-6-build-18214-skip-ahead/